"Those who wish to sing, always find a song", a famous Swedish proverb sums up the need for songs to sustain in life. To sing in a professional manner, you need our professional vocal teachers. Mississauga Piano Studios, the best music school in Mississauga paving the way for upcoming singers to hone their musical gift by training them in both modern and classical ways to help them find the musical style which suits their voice best.
Vocal Lessons for Beginners
Our vocal instructor helps each kid or young artist to study voice to sustain their musical gift by including technical vocal exercises, music theory, rhythm exercises, repertoire, sight-reading, aural training, and compositions so that one can explore their musical range, creativity, styles.
For the best vocal lessons in Mississauga, we offer in-studio music lessons, private lessons, and online vocal lessons at your chosen time. Be it the weekend or weekdays, kids as young as 6 to adults enjoying their retired life, our vocal lessons Mississauga is for all at reasonable prices. You can start a free trial for singing lessons to check whether the instructor's teaching style is suitable for your goals or not. Once you are satisfied with our vocal lessons, you can opt for private, in-studio, or online vocal lessons.
Our teaching approaches vary from student to student based on their individual goals, strength, and personality. We offer voice lessons for beginner to advanced singing classes in genres like R&B, Pop, Jazz, Opera, Classical, Contemporary, Music Theater, and Singer-songwriter. We provide certification for our classes such as the Royal Conservatory of Music (RCM), Preparatory-ARCT, and Conservatory Canada (CC).
Mississauga Vocal Lessons for Kids and Adults
Some of the top benefits of vocal lessons for kids:
Vocal lessons help with faster brain development, better memory, and motor skills.
Due to the development of the left side of the brain, these lessons help with language skills as well.
Learn to shake their fear off and express their emotions the right way in social surroundings.
Children gain spatial intelligence such as math, computers, etc.
Create a better mental space for themselves by singing their emotions.
Benefits of adults:
Helps to improve brain and memory functions.
The voice instructor will make sure your posture is right so that breathing capacity is not limited and the vocal cords are not obstructed.
Helps to improve self-confidence to sing in front of a large audience.
Improves voice quality and overall health.
Best Vocal Lessons in Central Mississauga, ON
For vocal lessons near me, enroll for vocal lessons at Mississauga Piano Studios by our expert voice coaches who offer proper vocal exercises for beginners to let their voice shine and get the craft right.
Advanced adult singers with the help of Voice Lessons Mississauga, can learn to perfect their musical and songwriting skills while being confident in their singing style to relate to the audience.
We organize bi-annual concerts, musical programs for our students to showcase their musical potential to their families and the world; and even send them to various national musical concerts, competitions so that they get rid of their shyness and get the right exposure needed to kick start their career with the right music labels.
Call 416-543-2022 for Guitar Lessons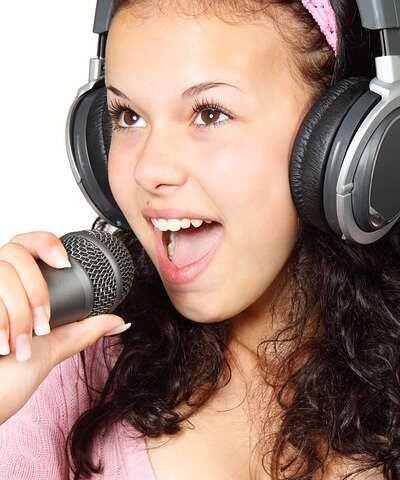 Fees
We have some of the very best prices that the GTA has to offer! We care about your budget and will always strive to make singing lessons affordable for everyone.
Schedules
Music lessons are available 7 days a week, subject to the availability of our music instructors. If you request it, we will strive our best to make it happen!
Music Locations
Main Facility
Royal Conservatory of Music Examination Facility: 
3075 Ridgeway Drive unit # 19, Mississauga 
(Ridgeway & Dundas) 
– All Instruments
West
Winston Churchill & Eglinton – All Instruments
Winston Churchill & Britannia (Piano)
Thomas & EMP (Piano)
Thomas & 9th Line (Piano)
Britannia & 10th Line (Piano)
Winston Churchill & Burnhamthorpe (Piano)
Central
Mavis & Dundas (Piano & Trumpet)
Mavis & Paisley (Vocals)
Confederation & Burnhamthorpe (Piano)
Eglinton & Creditview (Piano & Guitar)
Eglinton & Mavis (Piano & Violin)
Terry Fox & Bristol (Violin)
Mavis & Bristol (Drums)
Burnhamthorpe & The Credit Woodlands (Flute)
Hurontario & Eglinton (Piano)
North
Derry & Mavis (Guitar)
Derry & Mavis (Piano)
South
Clarkson & Truscott (Piano)
Mississauga Road & Dundas (Piano)
East
Tomken & Burnhamthorpe (Piano)
Dixie & QEW (Piano & Voice)
Dixie & Burnhamthorpe (Piano)
Oakville Central
Dundas & 8th Line
Winston Churchill & Sheridan Garden (Piano)
Upper Middle & 3rd Line (Piano)
Oakville West
Dundas & 3rd Line (Guitar)
Brampton
Hurontario & Mayfield (Piano)
Creditview & Steeles (Piano)
Queen & Mississauga Road (Piano & Vocals)
Chinguacousy & Sandalwood (Violin)
Vocal Lessons