Music Lessons on All Popular Instruments in Oakville
Do you want to learn the art of music? Taking music lessons is the best way to begin your journey. We are the leaders in training people of all ages in the instrument of their choice. Whether you want to join our classes or take private music lessons in Oakville – we have the right curriculum for you. Become a pro in any instrument – be it guitar, flute, violin, saxophone, or piano.
Mississauga Piano Studios have experts who help you become adept in the instrument and build a solid foundation. Whether you want to learn to play to impress your friends or have a genuine interest in becoming a music pro – we have the best teachers for you.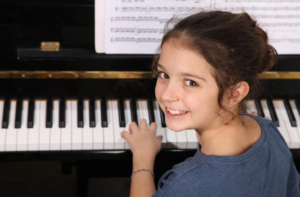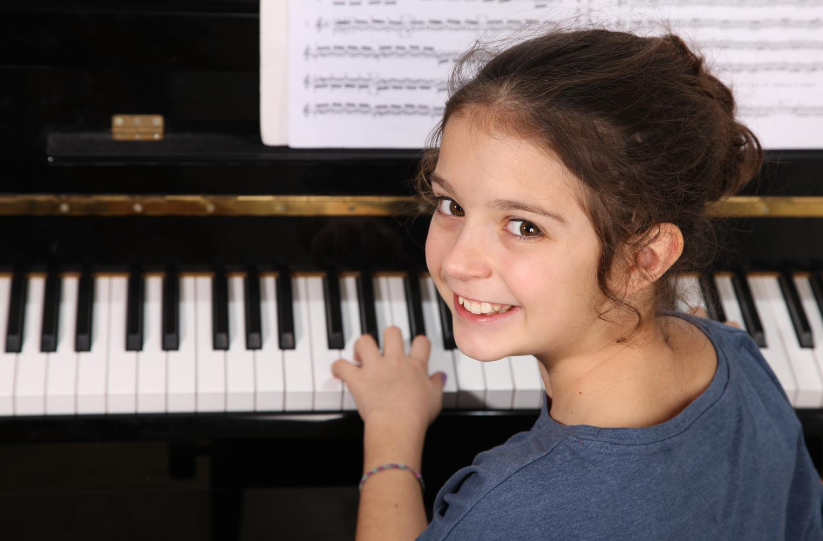 Learn any instrument with the best teachers in town. We provide outstanding piano lessons to help you become a professional composer. It is important to take lessons from a trained piano instructor in Oakville if you are really serious about learning the instrument. Understanding the technical details is important for you to learn properly.
Any instrument that you pick to learn requires the right skill and level of knowledge to help you become an expert. We provide music lessons on all popular instruments, so any beginner in music can understand what interests them the most and begin learning.
Best Music School with Qualified Instructor in Oakville
Finding a qualified music instructor can be a challenge. We have trusted and highly qualified instructors with years of experience. Our team of 125 certified trainers in multiple instruments teach you properly with complete attention. We are flexible and teach according to your schedule. From the countless range of rhythms, expressions, dynamics, and moods to the advanced techniques – we train you in everything. Our experts also help you learn music theory so that you can easily understand every aspect of playing the instrument. If you face challenges in reading music theory, we will help you develop the skill to become a pro at understanding the written notes and tones.
With our qualified instructors in piano, guitar, flute, violin, and saxophone, we have a complete fleet of certified trainers ready to provide one-on-one and group lessons. Like the best music school in Oakville, we consider it our priority to help you become one of the pros in music. We also provide you training to prepare for practical exams. Our teams follow the standards of the Internationally renowned Royal Conservatory of Music, which is why we have high standards of teaching. Ask any questions that you have during your music lessons in  Oakville, and get them answered by our world-class experts.
Make The Most of Your Music Lessons
Getting the best results while learning music requires patience and practice. Taking piano lessons continuously will help to improve your musical abilities and transform you into an expert. To make the most of your music lessons, we recommend you consider the following factors –
Start early
Always start learning piano and other instruments as early as possible. It will build a strong base of music as you advance. Children should start learning music at an early age as they have a more malleable mind, which can easily absorb a lot of information.
Hire qualified teachers
Never settle for a mediocre teacher while learning music. If you have a serious interest in learning how to play the guitar or the piano or the violin, then take advantage of hiring certified experts who can train you with advanced techniques as well.
Be consistent
To make the most of your piano lessons in Oakville, consistently practice every day. It is important to regularly play the instrument as it will build your muscle memory. You can give yourself a break here and there, but make sure you tune in every day.
Have patience
Remember that learning any musical instrument is a journey – one that will take some time. You need to have patience while taking music lessons before you become skillful. Expertise comes with practice, which takes a lot of time.
Why Take Music Lessons With Us?
We understand that you want the best music education at an affordable price. That's where we step in. Our piano instructor in Oakville provides the right training to students and helps them build their music prowess. Well begun is half done – and we make sure that you have a solid foundation as a beginner. Even when you are a pro, we make sure that you get the right training at every step.
Get a free lesson to understand how we teach and discover our process. We make sure you have the best experience in every class.
We have more than 35 studio locations. Apart from that, we provide virtual and offline one-to-one private classes for any instrument of your choice.
We offer affordable music lessons that do not put a hole in your pocket. Even then, we ensure that the quality of teaching is maintained.
Our teachers can visit your home location for the lessons. You don't have to worry about visiting our studio if you don't want to.
Our team of 125 certified instructors is experienced in teaching students of all ages and skills. We take special care of difficult students who find music challenging.
The best music school is at your doorstep to provide the best music education to you and your children. Get started on your musical journey today. For more inquiries, call on 416-543-2022 or write us at info@mississaugapianostudios.com.
Music School Oakville