Quality Music Lessons School in Milton
Music is the heart and soul of life. When you learn to play it, you experience a serene and calm that you will not find anywhere. It has both emotional and physical benefits. To learn the art of music is to learn the art of living life. But how do you do that and where do you begin to learn? Mississauga Piano Studios is the best music school in Milton that can teach you everything about music. From theory to advanced music techniques, we will equip you with the right sets of tools and practices to become an expert in the instrument of your choice.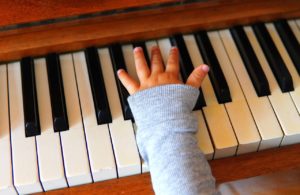 Choosing the instrument to learn depends upon your interest. If you are interested in piano, we provide high-quality piano lessons to Milton to help you become an expert in playing the keys. We also offer lessons for all the major instruments like Piano, Guitar, Violin, Drums, Flute, Saxophone, Cello, Trumpet, Keyboard, along focus on vocals and music theory. Learn the instrument of your choice and become an expert by practicing with our experts on a regular basis. The more you practice, the better you will get at playing the instruments. Discover our expertise with a free lesson and get ready to excel in music.
Whether you want to play for fun or start your own band one day, we help you learn music through unique approaches. Mississauga Piano Studios makes learning music a fun and enjoyable activity. We ensure that you get the best training whatever your goal is – because our goal is to train you in playing the equipment with complete enthusiasm.
Music Lessons with Highly Skilled Musicians
We have the best guitar, cello, trumpet, piano instructors along with experts in other major instruments. Our team of 125 innovative and certified instructors makes learning a fun experience for you. And we don't come for a high price – our lessons are affordable because we believe that musical education should be easily and inexpensively available to everyone. We offer a flexible schedule, so you can learn whenever there is free time for you. Our focus is to let you play naturally and at your own pace & time, which will allow you to develop musical prowess without much intervention.
Like the best music school in Milton, we also have the best instructors. They can change the game for any student of music. Experienced and good instructors are important to develop musical capabilities for playing at the next level. They will teach you about everything. Whether you want piano lessons or guitar lessons, a good instructor will make a world of difference. You will feel accomplished and proud when you work with leaders and experts in the industry. Our teachers are trained musicians themselves, and know the different approaches that are needed for every student.
We have music lessons for all age groups – whether children or senior citizens. There's no minimum age to learn the instrument, but the quicker you start, the better results you get. We offer an open environment where we welcome a lot of questions and doubts about the music. Our teaching methodology is unique and delivers the best outcomes for students. We are committed to transforming our music students into someone who loves playing a musical instrument.
Why should you choose us?
Because we care about each and every one of our students. We are guided by the internationally renowned Royal Conservatory of Music. Therefore, we have the highest standards in musical teaching and capabilities. Here is why students take guitar and piano lessons in Milton from us –
Truly affordable music classes
Lessons for students of all age groups
Lessons delivered to your home
Flexible schedules for every day of the week
Music training for people of all age groups.
We have almost 35 locations and a great staff that manages them well. Our team is one of the best in the country, managing each aspect properly and without any hassle. We make music lessons fun and interesting, ensuring that you don't feel even a minute of boredom.
FAQs
When do you schedule the lessons?
We schedule all instrument lessons, including piano lessons all days of the week. However, the schedule depends upon your availability. We offer flexible schedules so that you can get the most out of your training session.
Where do you take lessons?
In general, we have around 35 locations where we schedule the lessons. However, we also provide online classes so that you can get trained in the instrument of your choice from the comfort of your home.
Can I get a free trial for your lessons?
Keeping in mind your needs, we offer the first lesson free so that you can get a gist of our teaching methodologies. Take a tour of the facility if you wish to understand what learning at the offline center looks like.
For more information, call us at 416-543-2022 or write us at info@mississaugapianostudios.com.
Music School Milton